Scotty Cameron Select Putters

view other products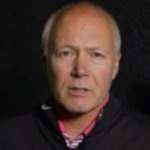 We love Scotty Cameron putters and this new line arguably offers the best feel and accuracy we've ever seen.
The 2018 Select blades and mid-mallets all feature new soles that have been altered to help them sit perfectly balanced, from face to cavity and from heel to toe, for more accurate putts.
Key features and benefits:

Wraparound face inlays deliver Scotty Cameron renowned feel
Improved sound and feel due to 30% more vibration dampening material
Four-way balanced soles sit square for easier alignment
Refined contours and toplines for better look from address
Advanced stability weighting with two customisable heel-toe weights
Models include:
Newport blade
Newport 2.5 blade with a flare neck design
Newport 3 teardrop shaped mid-mallet with high toe flow
Squareback mid-mallet with milled sightline
Newport 2 has subtle refinements to topline makes it appear slightly thinner
Laguna brings new technology to a popular head shape
Fastback rounded mid-mallet with a single milled sightline
Your putting stroke and your visual preferences are very personal to you, which is why it's so important for you to come and try a few different models before you buy arguably the most important club in your bag.